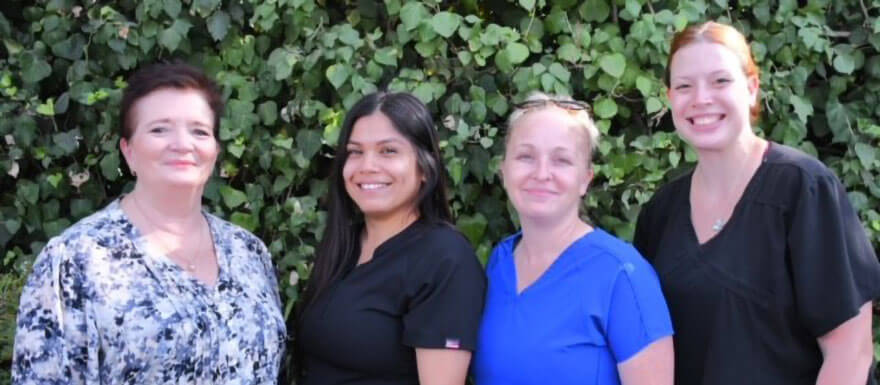 Sutter County Superintendent of Schools is delighted to welcome Tammie Rymer to the Sutter County Career Training Center family. Born and raised in Yuba City, Tammie is a 2003 graduate of Cambridge Junior College. She has served in a variety of doctors' offices as well as at Oroville Hospital. She served as a Medical Assistant program instructor at Cambridge from 2015 to 2018. She took a break and was rehired in July of this year.
Tammie and her partner, Matt, have four children ranging in age from nineteen to 8 months. Family is a priority for Tammie and everyone sits down for dinner each night to reconnect. As a family, they enjoy camping, particularly at Patrick's Point with their extended family over the Memorial Day Weekend. They also enjoy snow trips and trips to the pumpkin patch. Tammie and her daughter enjoy DIY projects. Recently, they redid all the wood picture frames in the house and are currently working on restoring a dresser and coffee table.
Tammie loves to read historical romances and is a proud, participating parent of Twin Rivers Charter School where her children attend.
Is a Rewarding Career as a Medical Assistant Right For You? Get More Info…
If you're interested in learning more about careers in Medical Assisting and exploring whether Sutter County Career Training Center is right for you, fill out the form on this page for more information.
For immediate questions, give us a call at 530-674-9199