Get the Skills to Become a Medical Assistant
10 Month* Medical Assistant Program in
Yuba City, California
Medical Assistants play a vital role in any healthcare environment. Professionals in this field perform a multitude of tasks that ensure quality patient care while assisting other medical staff members with their administrative and medical duties. As a student in this program, you will learn a broad range of skills necessary to enter the healthcare industry as a Medical Assisting professional.
You want a career that gives you both job security, financial stability, and a feeling of fulfillment, and that's exactly what you can have with a career as a Medical Assistant. The Bureau of Labor Statistics predicts that employment will grow by 19% through 2029, much faster than the average for all occupations**. Additionally, 139,200 new Medical Assisting jobs are expected throughout the country through 2029**.
The best way to see if Sutter County Career Training Center is right for you is to contact an admissions representative. Get more information about the Medical Assistant program, class schedules, and financial aid options.
Next Start Date: Feb 12thMedical Assistant Sutter County Career Training Center - Yuba City Main Campus Contribute directly to the health and wellness of individuals in your community as a valued member of a healthcare team. This program will get you the fundamental skills to be a valuable member in many healthcare settings. https://suttercountyctc.edu/wp-content/uploads/2018/02/medical-assistant-hero-1.jpgSutter County Career Training Center
Becoming a Skilled Medical Assistant
Sutter County Career Training Center's Medical Assistant program in Yuba City provides the kind of well-rounded career education you need to step confidently into your new healthcare career, including interactive classes led by experienced medical professionals so you can hone your skills, techniques, and experience in the form of externships and clinical rotations.
In as little as 10 months*, you will receive Medical Assistant courses in areas that include:
Medical Billing and Finances
Electronic Health Records Management
Specialty Procedures
Medical Office Emergencies/CPR
Exam Room Procedures
Laboratory Procedures
Pharmacology and Medical Terminology
EKG
Phlebotomy
Using a blend of practical training, experience, and guidance from experienced healthcare professionals, this program allows you to pursue a rewarding medical position, without spending years in school.
Our Medical Assistant Program At-a-Glance
Instructors with industry experience
Day and evening classes available
Externships and in-the-field experience included
Dedicated career services team for job search assistance
Well-rounded program that includes both administrative and clinical skills
Medical Assistant Career Opportunities
Among the many benefits of a Medical Assistant career is the amount of variety there is when it comes to where, when, and how you want to work. Medical Assistant jobs can also be listed as Clinical Assistants, Medical Administrative Assistants, Medical Records Specialists, and other similar titles, and because just about every healthcare facility depends upon Medical Assistants, you can find work in places like:
Private practices
Clinics
Hospitals
Outpatient care centers
Medical research centers
Care facilities
And more!
Becoming a Medical Assistant is a great career path in its own right, and it can also be a good jumping off point to further job growth and advancement with additional training and experience. It needs people who are caring, compassionate, adaptable, and detail-oriented. If that sounds like you — or like who you want to be — then you owe it to yourself to look into this career.
Is a Rewarding Career as a Medical Assistant Right For You? Get More Info…
If you're interested in learning more about careers in Medical Assisting and exploring whether Sutter County Career Training Center is right for you, fill out the form on this page to receive more information.
For immediate questions, give us a call at 1-530-674-9199
*Day program length when completed in normal time.
**Source: https://www.bls.gov/ooh/healthcare/medical-assistants.htm#tab-6
G.I. Bill® is a registered trademark of the U.S. Department of Veterans Affairs (VA). More information about education benefits offered by VA is available at the official U.S. government Web site at http://www.benefits.va.gov/gibill.
MEET YOUR INSTRUCTOR
Mary Nichols is a Registered Medical Assistant and the lead Medical Assistant instructor at Sutter County Career Training Center. She earned her Associates of Science at City College in San Francisco in 1974 and has many years of experience working in the San Francisco area as a medical office manager, medical assistant and orthopedic assistant. Upon relocation to the Sacramento area in 1995, she was given the opportunity to share her knowledge and experience as a medical assisting instructor at High-Tech Institute. Since that time, she has been the director of the allied health programs, as well as an instructor teaching anatomy and physiology, medical terminology and all aspects of medical assisting for colleges in the area, including Heald College in Roseville and Brightwood College in Sacramento. She since came on board with Sutter County Career Training Center, the former Cambridge Junior College, in 2019.
"The medical field is a very exciting and rewarding one with many opportunities awaiting you," said Mary. "I look forward to working with each of you."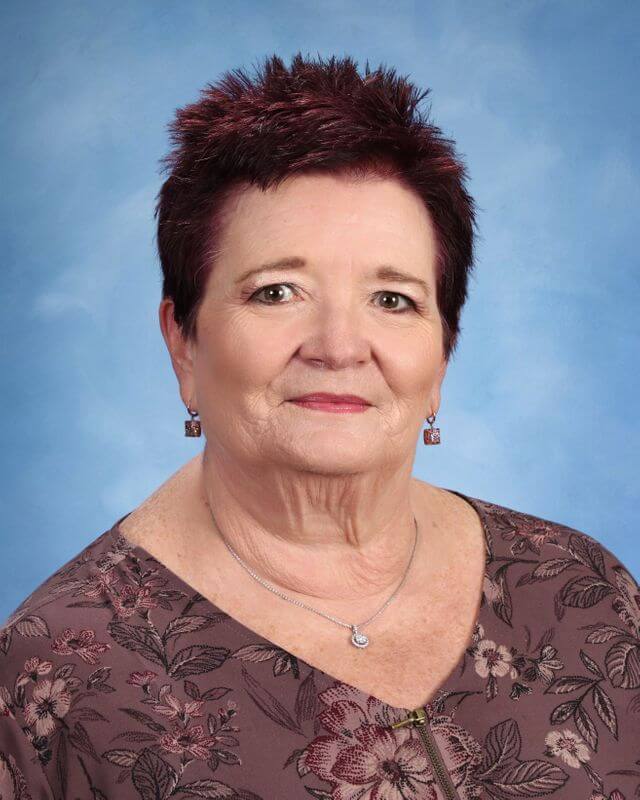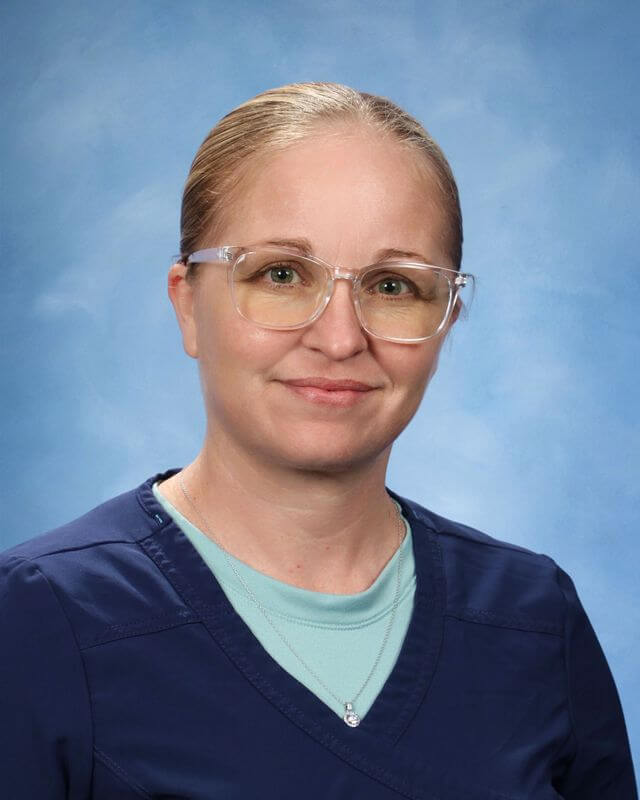 MEET YOUR INSTRUCTOR
Tammie Rymer graduated as a Medical Assistant from Cambridge Junior College in 2003 and fell in love with the profession. She went on to work at several medical facilities including Advance Dermatology and Laser Center, Peach Tree Clinic, Sutter North, Oroville Hospital and many more. Tammie ended up returning to Cambridge Junior College, but as an instructor from 2015 to 2018. After taking a short break from the education field, she has returned and is teaching at the now Sutter County Career Training Center since 2021. Her favorite subject to teach is Blood Collection.
"There are unlimited opportunities for advancement and growth in the medical field if you take the lead," said Tammie.
MEET YOUR INSTRUCTOR
Daniela Reyes was born and raised in Yuba City, CA. She is a 2010 graduate of Yuba City High School and a 2013 graduate of Cambridge Junior College. Upon graduation, Daniela worked for a family practice and an OBGYN clinic as a Medical Assistant. She later moved to Washington State where she served as an MA for four years at Columbia Basin Health Association. Missing her family and wanting to spend time with her children, Daniela returned to Yuba City because. Then in 2021, Daniela began working with the Sutter County Career Training Center as an MA instructor.
"Teaching has so far been an incredible experience. I have always had the passion to help others, which is why I decided to join the medical field. Being in the medical field and now an instructor has allowed me to keep helping my community.  I have always gone above and beyond in my service to help others. Whenever I work with people, I think to myself, what if those were my kids? I would want them to have the highest quality care possible. The same goes for my teaching. Everyone learns differently and I must accommodate that in order to help them learn," said Daniela.
Daniela has plans to become a nurse practitioner. Currently, she is taking classes through Sierra College to complete her pre-requisites for the nursing program.  The next step will be to attend school to become a nurse practitioner.
"I'm not just doing this just for me, I'm doing it as an example for my kids," explained Daniela. "I want them to know they can go BIG and reach for the stars."