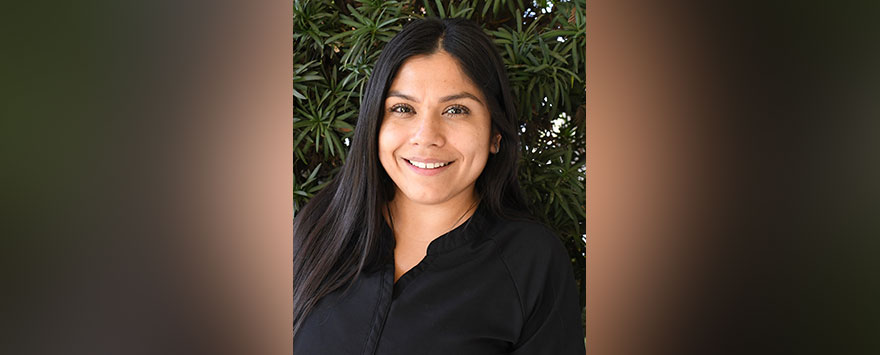 Sutter County Superintendent of Schools is delighted to welcome Daniela Reyes to the Sutter County Career Training Center family as a Medical Assistant program instructor. Born and raised in Yuba City, Daniela is a 2010 graduate of Yuba City High School and a 2013 graduate of Cambridge Junior College. Upon graduation, she moved to Washington State where she served for 4 years at Columbia Basin Health Association. She returned to Yuba City because she was homesick and her parents live here.
Daniela has 2 daughters, ages 8 and 4. Her 8-year-old daughter is a member of the Yuba Sutter Soccer League. Daniela, who herself was a soccer player, trains her daughter for soccer. Her 4-year-old daughter goes to Riley's Gymnastics twice each week.
Daniela has always gone above and beyond in her service to others. "Whenever I work with people, I think to myself, what if those were my kids? I would want them to have the highest quality care possible," Daniela said. "The same goes for my teaching. Everyone learns differently and I have to accommodate that in order to help them learn."
Daniela has plans to become a nurse practitioner. Currently, she is taking classes through Columbia Basin College online and she will have completed her pre-requisites for the nursing program by December. She will then apply for nursing school to complete her RN degree. The next step will be to attend school to become a nurse practitioner.
"I'm not just doing this just for me," Daniela said. "My daughters are my motivation to reach for the stars."
Is a Rewarding Career as a Medical Assistant Right For You? Get More Info…
If you're interested in learning more about careers in Medical Assisting and exploring whether Sutter County Career Training Center is right for you, fill out the form on this page to receive more information.
For immediate questions, give us a call at 530-674-9199