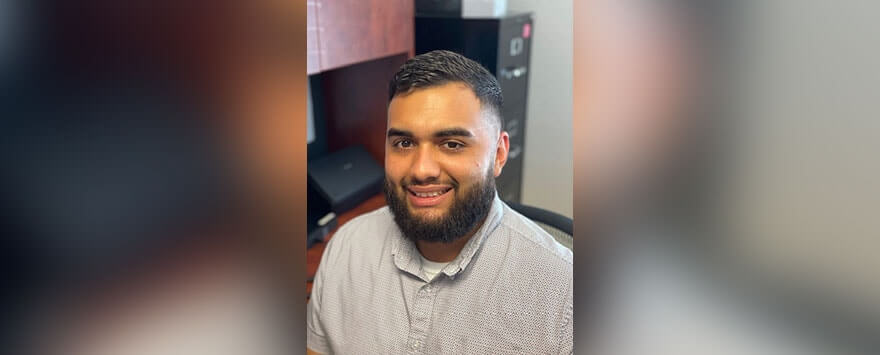 Sutter County Superintendent of Schools is delighted to welcome Erik Garcia to the family. Erik is one of our employees that we hired through the Cambridge transition. He is serving as a Financial Aide Tech.
Born and raised in Yuba City, Erik is a 2012 graduate of Yuba City High School. He spent some time at Yuba College and CSU, Chico before he entered the Medical Assistant Program at Cambridge. Upon graduation from the program, he was offered a position at Cambridge as an administration assistant.
Erik is engaged to his long time girlfriend, Lindsey, and they have a son named Aiden. They enjoy spending family time together, eating out, shopping and spending time with friends.
"I'm excited to help more people through my position here at Sutter County Career Training Center," Erik said. "I look forward to helping to change families' lives for the better."
Is a Rewarding Career as a Medical Assistant Right For You? Get More Info…
If you're interested in learning more about careers in Medical Assisting and exploring whether Sutter County Career Training Center is right for you, fill out the form on this page for more information.
For immediate questions, give us a call at 530-674-9199