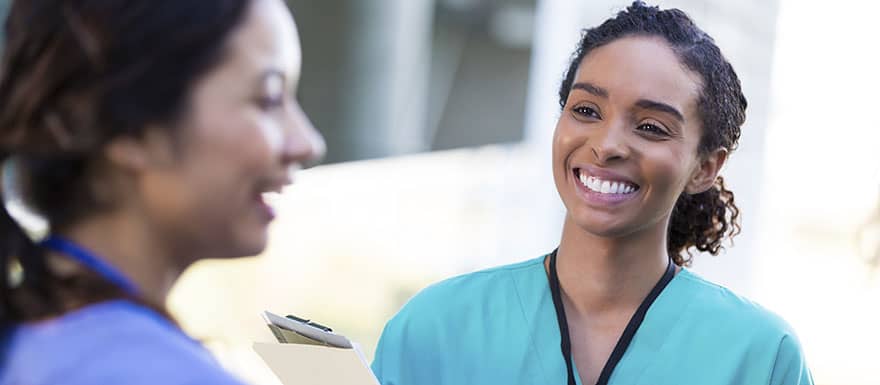 Are you interested in a healthcare career that requires a minimal amount of schooling, does not require any previous experience, and you can complete without obtaining certification in your state? Then attending a Medical Assistant program is the first step for you.
With a rising aging population, technology advances in healthcare, and increasing preventative approaches in medicine, the field of Medical Assisting is extremely in-demand across the country. A career as a Medical Assistant gives you the option to work in facilities such as doctor's offices, outpatient care centers and hospitals. Continue reading to discover the benefits of attending a Medical Assistant program.
It Takes Under a Year of School to Become a Medical Assistant
Generally, Medical Assistant programs take up to a year to complete. You can become a Medical Assistant in a matter of months, which is much faster than the average length of other healthcare programs. If you would like to start a new career in a short amount time, then pursuing a career as a Medical Assistant is a great option.
Cambridge Junior College's Medical Assistant program takes as little as 9 months* to complete, from the first class to graduation. In less than one year, you could be working in a career you love as a Medical Assistant. Our Medical Assistant program provides you with both administrative and clinical skills, as well as hands-on training with externships and in-the-field experience. You'll have the skills and confidence needed to move quickly into a rewarding career.
You Do Not Need Previous Healthcare Experience to Attend a Medical Assisting Program
Unlike many other healthcare programs, students do not need any previous experience to attend a Medical Assistant program, although they may require students to have a high school diploma prior to enrolling. Most Medical Assistant programs do not have prerequisite requirements because they are certification or diploma-based, so recent high school graduates or students who have never worked in the medical field are great candidates for this type of program.
There Are No Certification Requirements to Become a Medical Assistant
To become a Medical Assistant, you are not required to sit for a licensing examination. Instead, Medical Assistant students have the option to obtain certification through their state. Licensure, registration and certification are not required of Medical Assistants in California. Some employers only require on-the-job training to work as a Medical Assistant, but certification is the common standard among healthcare professionals. Receiving certification shows employers that a student has received the proper training and education to perform daily tasks required as a Medical Assistant.
Is a Rewarding Career as a Medical Assistant Right For You? Get More Info…
If you're interested in learning more about careers in Medical Assisting and exploring whether Cambridge Junior College is right for you, fill out the form on this page to receive more information.
For immediate questions, give us a call at 530-674-9199
*Program length when completed in normal time.